Product Overview
The DP8 8-piece Drum Mic Bundle represents the latest collection of drum kit microphones from Audix, a manufacturer that has built its stellar reputation around crafting application-specific microphones. Included in the DP8 drum mic package is the D6, Audix's flagship kick drum mic, D2 and D4 mics for the toms, an i5, which proves useful on snare drums (as well as guitar cabinets), and a trio of M1280B Series mics for overheads and hi-hat. A road case keeps everything safe when traveling. At AudioProCT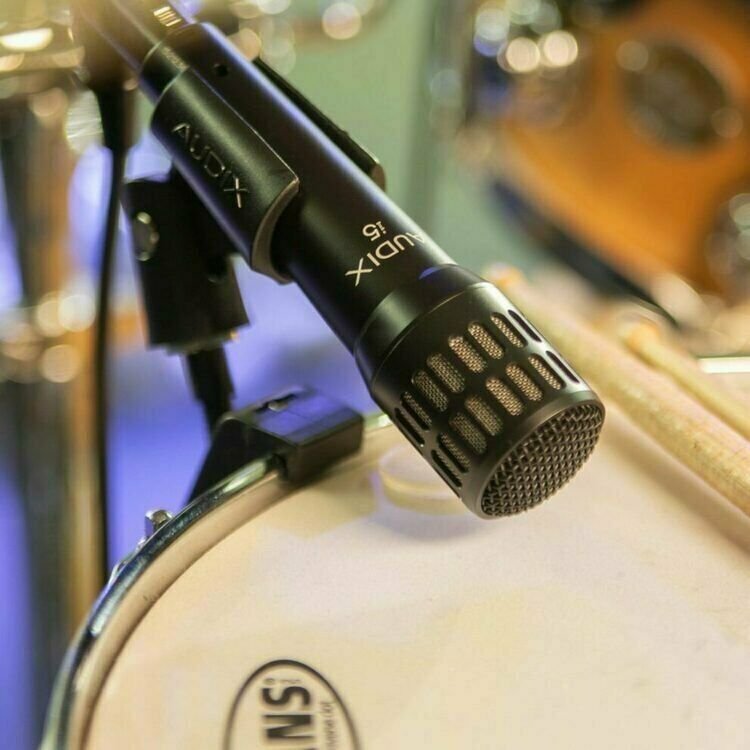 i5 for snare
The i5's cardioid polar pattern allows it to focus on the specific instrument that is being miked while rejecting other instruments or ambient noise on stage. With a smooth and uniform frequency response of 50Hz-16kHz and an ability to handle sound pressure levels in excess of 140dB, the i5 can be used for a wide variety of applications and for all genres of music.
D2 for toms
For bringing out the real, dynamic sound of your drum toms and congas, nothing beats (pun intended) the D2! The D2 accurately reproduces the warmth and punch you listen for from percussion, leaving out the muddy, indistinct "boom" that can mar recording. The D2's natural warmth also makes it a great mic for saxophones and other woodwinds requiring a true, sensitive, yet big, reproduction.
D4 for floor tom
Make sure your sound's low-end has that propulsive kick! The D4 really puts that extra "oomph" in your kick drum, bass amp, and other low instruments thanks to its flat, linear response. Since this kit comes with the D6, Audix's premier kick drum mic, a good application for the D4 with this kit would be the floor tom.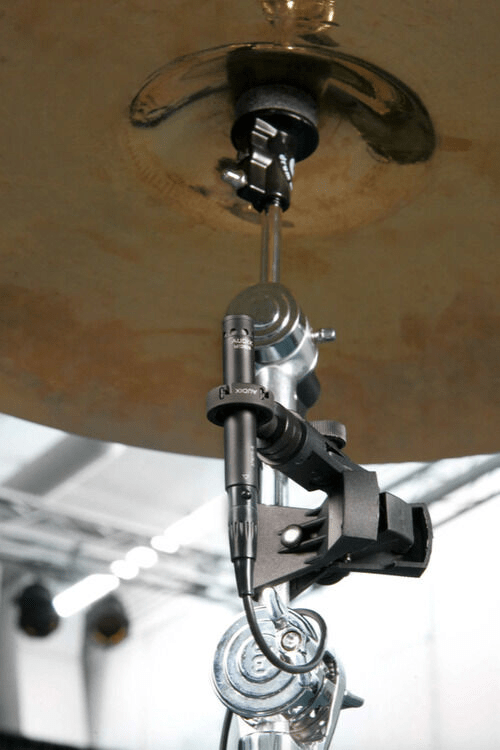 M1280 Series for hi-hat and overhead
The wide frequency response of the Audix M1280 series of miniaturized condenser microphones is excellently attuned to capturing the nuances of drum kits. With a fully integrated preamp, you can rest assured of capturing expressive performances. The M1280s' detachable cables also make for easy storage and transportation. This package brings you two M1280B mics with a cardioid capsule and a M1280BHD with a hypercardioid capsule for tight pickup and incredible sonic isolation. Plus, these mics have immunity from RF interference from equipment like cell phones and GSM devices. Simply connect these stellar mics to phantom power and you're ready to go.
Audix DP8 8-piece Drum Microphone Package Features:
All-in-one solution for miking drums
Instrument-specific mics for optimal results
Rugged Audix quality
Great for applications on stage or in the studio
Includes a D6 for kick drum, 2 D2s for rack toms, a D4 for floor toms, an i5 for snare drum, and 3 M1280B series mics for overheads and hi-hat
Also includes 4 DVice rim clips, 3 shockmount mic clips, and a sturdy road case
Made with pride in the U.S.A.
, we're into — and you'll find everything you need for great live or studio drum sounds included in the value-packed Audix DP8 Drum Mic Bundle!
D6 for kick drum
The D6 has a frequency response of 30Hz-15kHz and is characterized with a cardioid pick-up pattern. The D6 is designed to sound good in any position and it is not dependent on finding the "sweet spot" of the drum. The D6 capsule features the same legendary VLM technology that has made the D series percussion and instrument microphones very popular for today's live stages and recording studios.
Reviews