Product Overview
Audix makes miking your drum kit easy by packing together a range of their stellar microphones in the DP7MICRO 7-piece Drum Microphone Package. With this kit in tow, drummers will have the following mics at their disposal: a D6 for the kick drum, three MicroD mics for the rack/floor toms, an i5 for the snare, and two ADX51s for overheads. This package also includes four DVice rim clips, four heavy-duty mic clips, and a sturdy road case to carry it from one gig to another. A tried and trusted company to many here at AudioProCT, Audix has built their stellar reputation around crafting application-specific microphones, and this package is perfect for live drums or in-studio tracking.
D6 for kick drum
The D6 has a frequency response of 30Hz-15kHz and is characterized with a cardioid pick-up pattern. The D6 is designed to sound good in any position and it is not dependent on finding the "sweet spot" of the drum. The D6 capsule features the same legendary VLM technology that has made the D series percussion and instrument microphones very popular for today's live stages and recording studios.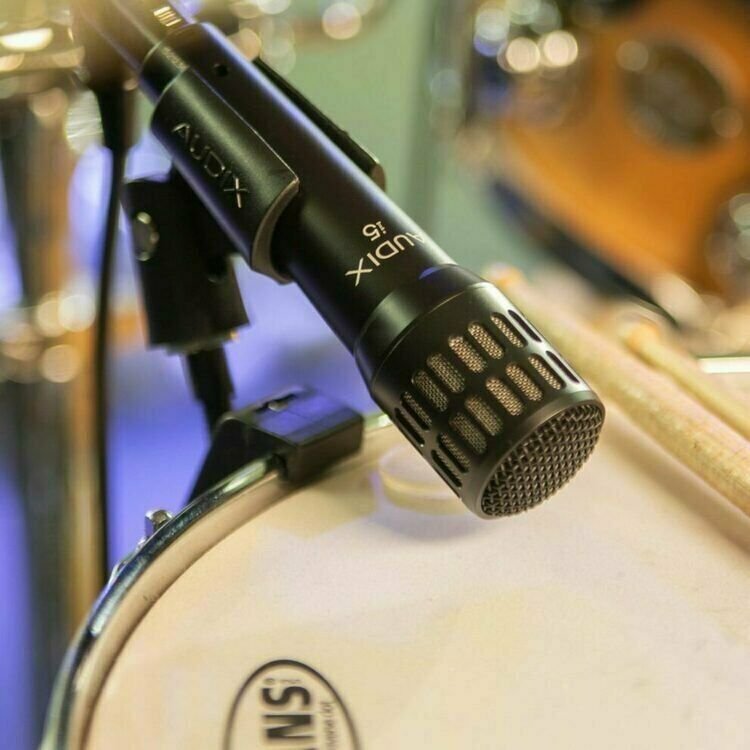 i5 for snare
The i5's cardioid polar pattern allows it to focus on the specific instrument that is being miked while rejecting other instruments or ambient noise on stage. With a smooth and uniform frequency response of 50 Hz-16 kHz and an ability to handle sound pressure levels in excess of 140 dB, the i5 can be used for a wide variety of applications and for all genres of music.
MicroD for rack and floor toms
When it comes to smooth and accurate response over a 40 Hz-20 kHz frequency response, the MicroD miniature condenser instrument mic will serve percussionists well in stage and studio environments. The hypercardioid polar pattern of this mic zeroes-in on percussive vibrations to present you with detailed sound. The MicroD is super compact and lightweight, making it a simple process to set up, tear down, and transport.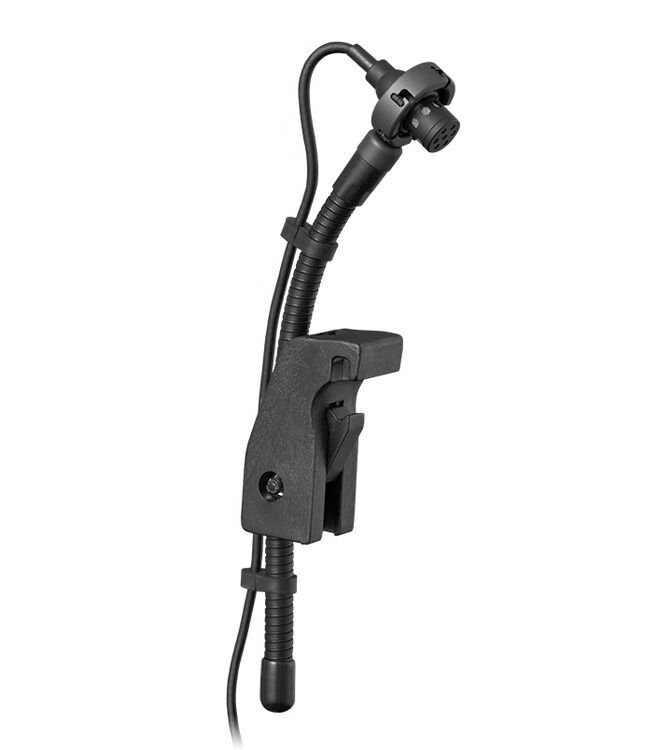 ADX51 for overheads and hi-hat
The ADX51 is a pre-polarized condenser microphone designed to handle a wide variety of live, studio, and broadcast applications. Characterized with a cardioid pickup pattern and a smooth uniform response over a frequency range of 40Hz-20kHz, the ADX51 is precision machined from solid brass with a low reflective black e-coat finish.
Audix DP7MICRO 7-piece Drum Microphone Package Features:
All-in-one solution for miking drums
Instrument-specific mics for optimal results
Rugged Audix quality
Great for applications on stage or in the studio
Includes a D6 for kick drum, 3 MicroDs for rack and floor toms, an i5 for snare drum, and 2 ADX51s for overheads
Also includes 4 DVice rim clips, 4 heavy-duty mic clips, and a sturdy road case
Made with pride in the U.S.A.
Reviews