Enhancing quietness
The NSG: Noise Gate comes as a response to these annoyances. Utilizing an adjustable threshold level to filter out sounds below a certain threshold, allowing for only the desired audio to be seized.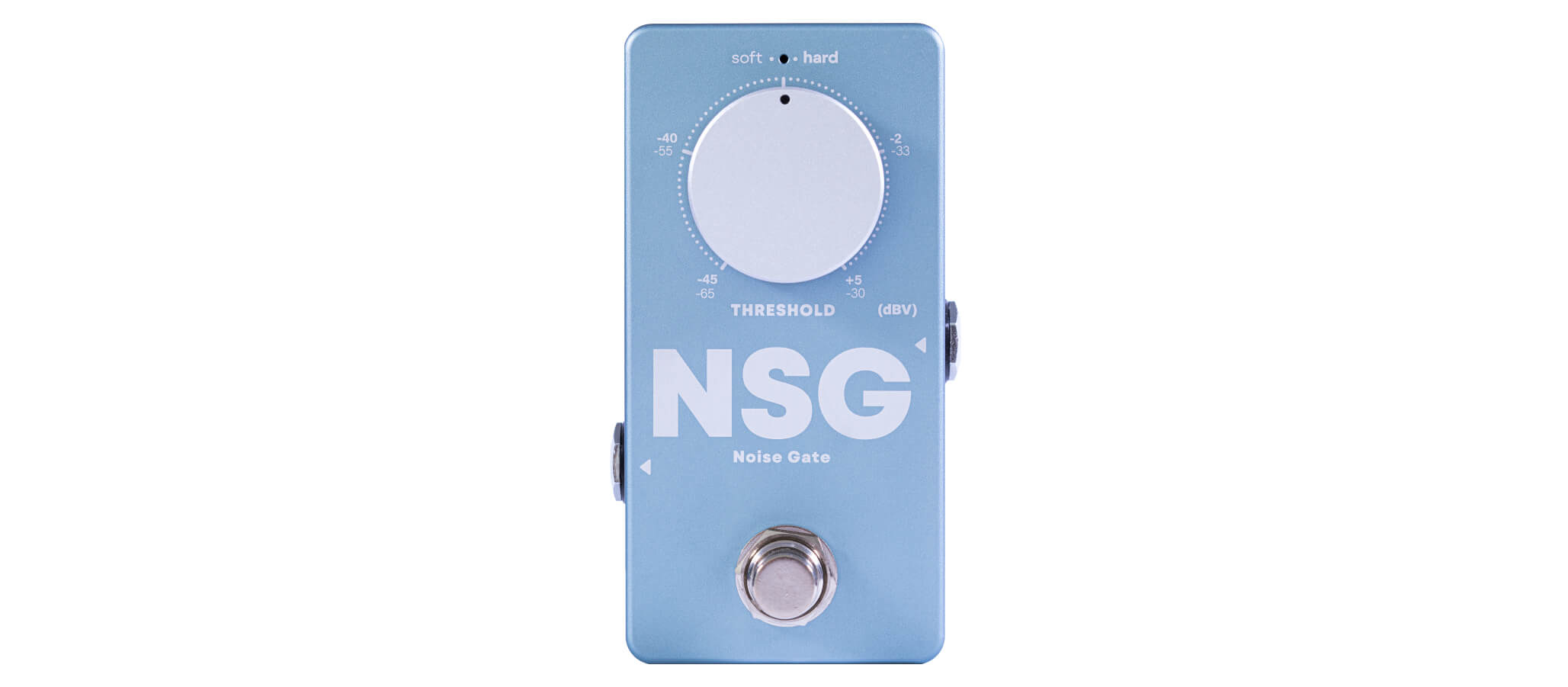 Front features
Threshold
Use this push knob to control the threshold of the noise gate. Press the knob to switch between the "Soft" mode (Blue LED color) for softer gain reduction and "Hard" (Red LED color) for the more aggressive gate operation.

Threshold range
From -65 dBV to -30 dBV in "Soft" mode.
From -45 dBV to +5dBV in "Hard" mode.
Dimensions
Width: 50 mm /2″
Length: 36,5 mm/ 1 ½″
Height: 100 mm / 4″
Weight: 205 g / 0,45 lb

Technical Specifications
Input Impedance: 1 MΩ
Output Impedance: 100 kΩ
Current Consumption: ~60 mA
Voltage 9V DC (Center Negative)
Warning
The NSG Noise Gate has a current draw of 60 mA. Only use a regulated 9V DC adapter with a center-negative plug.
Unregulated power supplies and/or higher voltages may result in suboptimal noise performance and even damage your unit, voiding the warranty.
In the interest of continuous improvement, specifications are subject to change without notice. If you have any questions, please don't hesitate to contact us at www.darkglass.com
The manufacturer claims that the above product fulfills the requirements as set by EN55013, EN55020, EN60555-2, EN60555-3, RoHS, WEEE.